Syscoin Marketing Team - November Proposal
Project Name: Syscoin Marketing Team
Vote:
gobject_vote_many 5c0f551e1083b3feecb500bbf33715d30b909820cd3daa54d5b056779db3e422 funding yes
For our general operating costs (PR Company, Articles, Interviews, Graphics/Videos, Staff Payments) we are requesting a total of 151,767 SYS.
What's Next for the Syscoin Marketing Team?
In addition to the ongoing work by SMT such as social media management, business development, and news updates, we will focus on:
NEVM
Our major push for the coming weeks/months will be targeting NEVM.
Team Talk (general content)
Sys Bites (general content)
Countdown to NEVM (hype, focused campaign)
Smart Contract Outreach to Developers
NFT Partner Outreach (Opensea, Nifty, Foundation)
Youtube Reviews/Interviews
Influencer Campaign
WSS and Tidal Wave expansion
Seasonal NFT Syscoin Packs
Pali Wallet Push
dApp hackathon
Community Growth
Oct/Nov Twitter Analytics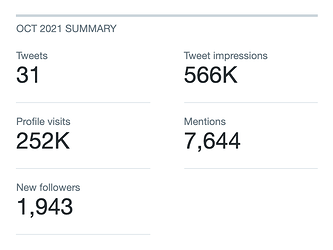 Watch List increase from 97k to ~104k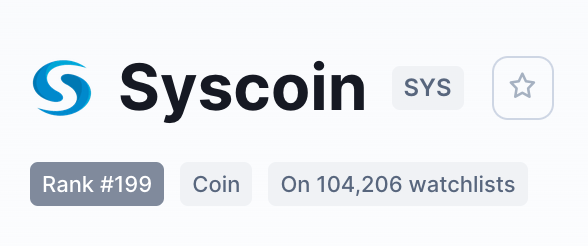 PR and Influencers
We have now kicked off our campaign with two PR agencies for the lead up to our NEVM launch. This is a range of articles, banner ad campaigns, guerilla marketing across reddit/4chan/twitter. We have increased our influencer campaign also meantime. These are currently mostly on Twitter to help us spread all the features Syscoin has to offer. We will also start our TikTok campaign as well. So if you have been seeing Syscoin pop up a lot more lately, we are doing our job!
Budget for September
We are requesting 151,767 SYS this coming round of governance funding.
High-level overview of SMT expenses for NEVM push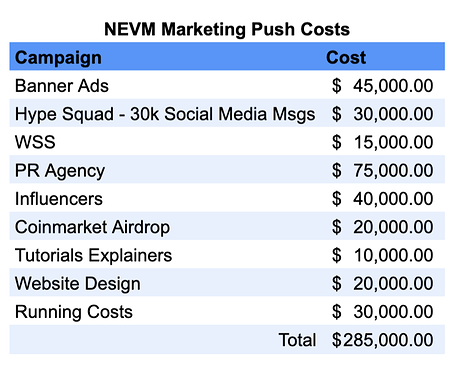 Voting For This Proposal
To vote in support of this proposal:
Vote from Syscoin-Qt

Open Syscoin-Qt
Select Tools > Console from the top menu
Copy and paste the following command onto one line, and hit enter:
gobject_vote_many 5c0f551e1083b3feecb500bbf33715d30b909820cd3daa54d5b056779db3e422 funding yes
Thank you all for your continued support,
Syscoin Marketing Team.